Archives by date
You are browsing the site archives by date.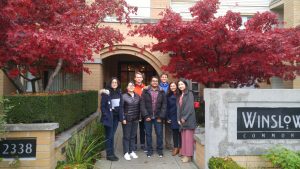 July 13, 2017
Dr. Sowlati has organized the "CORS Forestry Special Interest Group" and the "Biomass-based Supply Chains" sessions at the IFORS-CORS 2017 conference, which will be held in Quebec City, Canada from July 16 to July 21, 2017. Stream Session CORS SIG on Forestry Managing flammable landscape under uncertainty CORS SIG on Forestry OR application in forest […]
June 23, 2017
On June 15, 2017, Krishna Malladi and Shaghaygh Akhtari presented at the IUFRO Division 5 conference in Vancouver (http://www.iufrodiv5-2017.ca) in the "Decision Support Tools and Models" session chaired by Dr. Taraneh Sowlati.
March 22, 2017
In a recent publication by Mirkouei et al. (2017), Dr. Taraneh Sowlati is recognized as the most productive scholar with the most published papers in the field of forest biomass supply chain. Mirkouei, A., Haapala, K.R., Sessions, J., Murthy, G.S. 2017. A review and future directions in techno-economic modeling and optimization of upstream forest biomass […]
March 16, 2017
IERG seeks a candidate with a strong background in mathematical programming and other operations research methods, and a great interest in applying those methods in forest-based biomass supply chain management. The candidate has to have a Ph.D. degree in operations research, industrial engineering, or other related fields and a good knowledge of computer programming and […]