March 16, 2017
IERG seeks a candidate with a strong background in mathematical programming and other operations research methods, and a great interest in applying those methods in forest-based biomass supply chain management. The candidate has to have a Ph.D. degree in operations research, industrial engineering, or other related fields and a good knowledge of computer programming and […]
October 5, 2016
Shaghaygh received Lumber Inspectors' Benevolent Society Scholarship and Mary and David Macaree Fellowship in Sept. 2016.
October 5, 2016
Krishna received VanDusen Graduate Fellowship in Forestry in Sept. 2016.
October 5, 2016
Evelyn Gao started her Master's program in Sept. 2016.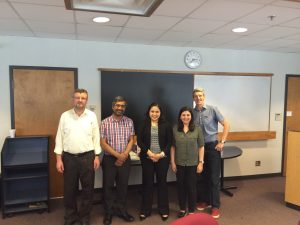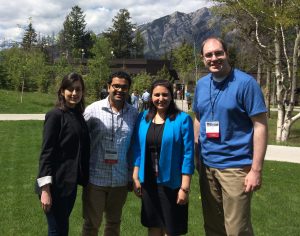 June 4, 2016
IERG members (from left to right) Shaghayegh Ahktari, Krishna Teja Malladi, Professor Taraneh Sowlati, and Luke Opacic each presented their work at the conference this year.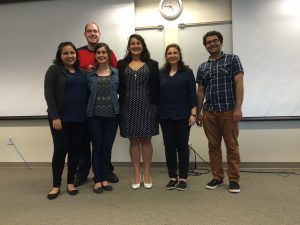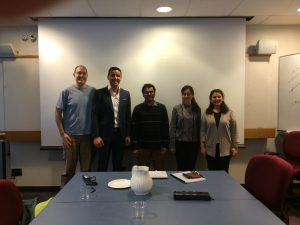 May 13, 2016
Congratulations Dr. Piltan!
March 3, 2016
Ph.D. Student Krishna Teja Malladi won the Braham G. Griffith Memorial Graduate Scholarship in Forestry in 2016.  Congratulations Krishna!